We are very proud of Rocky. He has a wonderful disposition as you can see with my child riding him and passes it on to his get.

Rocky has a nice pedigree that is packed with Pleasure, Performance, Halter World Champion horses and Producers. Several of Rocky's ancestors have made it to the Top Ten.

Rocky is 16.2hh, 1550#, and produces nice colorful babies with his beautiful neck, bone, movement, conformation, and disposition.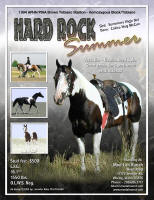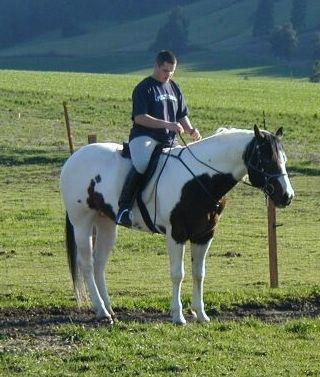 Stud Fee $500 (if booked after Feb 15th ) $400 Prior to Febuary.
Shipped Semen available
100% Color Producer Tested Homozygous for Tobiano and the Black genes
Mare care: $7 dry/$10 wet/day
outside pens with shelter $3/day owner supplied feed.